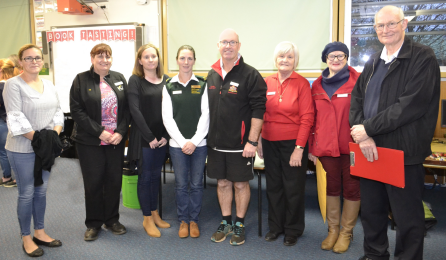 About Deniliquin Community Group
The Deniliquin Community Group (DCG) is a not-for-profit organisation responsible for distributing funding grants to community organisations within our region.
The DGC is overseen by a formal committee, founded in 2007 and established by Bendigo Bank.
The grants are open for application annually and successful applicants receive their funds in about September each year.
Applicants are required to attend an information night where they register their interest and receive their application forms.
Applications close approximately two months following the information night.
A sub-committee then meets to access the submitted applications, and takes its recommendations to the board at a committee meeting for final approval.
The successful applicants are invited to attend a presentation night where the funds are distributed. These applicants are then required to complete a Grant Acquittal form.
New members are always welcome to join. Contact us to find out more.